Bring. It. On. 2020 Edition
HAPPY NEW YEAR!
How are we already marching into a new decade when it clearly feels like I just graduated from college just a second ago (and by a second I mean 14 years ago but time is relative, right?!?!?!)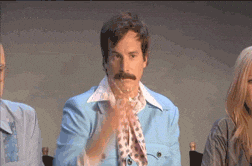 As we get ready to go full force into a new decade, I can't help but reflect on all of the things that 2019 has brought and taught me. So many changes and life lessons have prepared me, my family, and my business for nothing but prosperity and happiness going into the new year. Some would look at the things we've been through and try to understand why we still smile and find joy in everything. Well, because we are creating a life were no matter what you throw at us, we are going to be GREAT!
The Grand Event was a part of some amazing events in 2019. And as we move into 2020, we are already gearing up for even more awesomeness and amazing opportunities. Our passion for weddings will still hold strong, as weddings is the prime reason we transitioned into the event rental adventure in the first place. I can't help that I love, LOVE! But we are even more excited, and honestly, a little scared, about growing the corporate side of our business.
The corporate side is my personal new baby, but Its a challenge for me that I am ready to take on. My mind immediately goes towards the soft, pretty, and romantic tones usually associated with a weddings and personal celebrations and now I am having to shift and have very different conversations. With weddings couples have weddings for themselves, but with corporate events you are designing for a bunch of different people. There is no Pinterest board, or clips from magazines for inspiration. Its more of a "here's the event, here's the budget, we expect ABOUT this many people, do what you do.". Sometimes getting inspiration and ideas on where to go are often left up to me. But I welcome the challenge each and every time.
We had the pleasure of working with some huge corporate clients in 2019 like ESPN, Urban Decay, Ulta, Westervelt, The University of Alabama, and Alabama Football to name a few. And this year, as the word is spreading about us, we are already seeing emails and phone calls come in from corporations across the country for events that will be held in Alabama and the south. Its rewarding to know that your brand isn't just spoken locally anymore. I still get shocked and giddy when I get emails and calls from some places, but at the same time I know that all of the hard work we've put into our business is paying off like it's supposed to.
We have set huge goals for 2020 and I am excited to share this journey of growth with you all. Let's not wait to see what the trends will be, let's START the trends. Let's not wait and see who is going to do what first, trust your vision, and run with it.
Let's take these weddings and celebrations to another level. Let's build a growing corporate client list. And let's give back to our community.
Bring it on 2020, we're ready for you!
xoxo,
Shannel A.