5 Pro Tips Before Attending a Bridal Show
You're engaged! Congrats! Feel free to only use your left hand to do basically EVERYTHING for the next few months. Show that ring off honey, you deserve it.
Ok so once you come off your high, let's take a second to talk about the inevitable.. planning your wedding. You could be one of those who has nothing but herself, a little money saved, and a groom OR you could have your whole wedding planned out on Pinterest. Either way, what now?
In my opinion, a bridal show or expo is one of the best places to go when you need to get some fresh ideas, find some amazing vendors, and explore everything that you could possibly need for your big day all in one place. Here are some tips so that you can walk bravely into the melee known as bridal shows.
1. Pre-register for the event: If it is possible for you to buy a ticket in advance (and it usually is), do it. Not only will you skip an annoyingly long registration line, you will be able to walk right in and get going before it gets too crazy. (FYI: it will still be crazy, but less so.) On this same note, show up early! You do not want to fight crowds of brides trying to book everything that you want.
2. Wear comfortable clothing: Ladies, leave those beautiful heels at the house and throw on some Nikes! These events last about 3-4 hours and you will probably want to stay that long just to make sure that you get a look at every vendor. Plus, there are usually really cool giveaways that happen towards the end of the show but you have to be present to win. I know we all want to be the fairest of them all, but you have to sometimes think of your toes.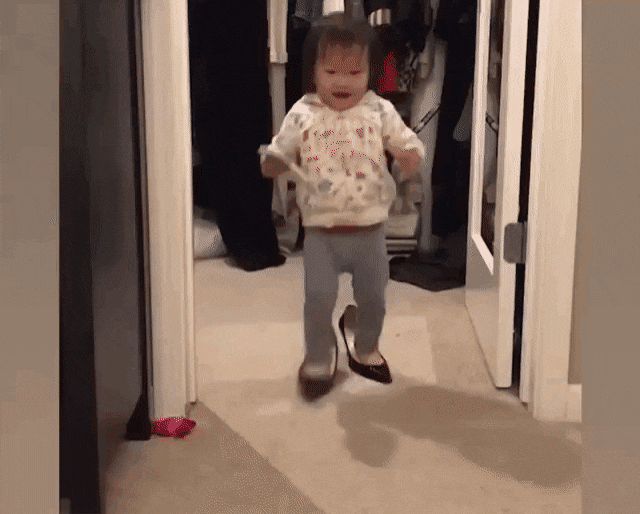 3. Bring a large bag or backpack: You are going to get A LOT of stuff: promotional brochures, business cards, gifts, business cards, tote bags...you see where I am going with this. So don't come with a cute clutch, bring a huge tote bag that can hold other tote bags. (Hint: bring a separate smaller bag to put items from the vendors you absolutely adore the most in. There will be vendors that you want to book immediately after the show.)
4. Create a temporary email: Like I mentioned before, you are handing out your information to vendors left and right. Once you have given a vendor your information, you are giving them permission to contact you. Some vendors may call you, but most choose to use email (if you rather they email you instead of calling you, then only list the email on your labels. Save you phone number for those special vendors that you love.) So make a temporary wedding email address. It will also make it super easy to stay organized with all correspondence surrounding your wedding, and organization is the key to keeping your cool on that great day.
5. Have pre-printed address labels: There will be tons of vendors there and they will want you to sign up for newsletters, giveaways, etc… Save your hands and have a pre-printed label to just stick on those bad boys so you can move on. Also the vendors will appreciate it as well, they want as many people to sign up as possible and slow writers hold up the line.
Keep in mind, you don't have to give everybody your information: There will be some vendors that you don't need. Maybe you already have a wedding planner, then don't give your information to every other wedding planner out of politeness. It's not necessary and vendors understand and respect the fact that their services just aren't for you. It's ok. You are not being rude.
On the label, include your name, the groom's name, email, phone number and wedding date.
Do you have any more bridal show tips for the newly engaged? We'd love to hear from you in the comments below!